Sunday, July 5, 2009
Isn't it romantic?
Music in the night, a dream that can be heard.
Isn't it romantic?
Moving shadows write the oldest magic word.
I hear the breezes playing in the trees above
While all the world is saying you were meant for love.-Eric Carmen
As I sit here tonight I get the urge (which I often do) to watch a romantic movie. I search through all my movies for that one movie that can touch my heart. Is it Casablanca? For most people Casablanca is the ultimate romance. With those classic lines guaranteed to make anyone smile; "Of all the gin joints, in all the towns, in all the world, she walks into mine. " and, "here's looking at you kid." I can't hear "As Time goes by" with out thinking of Sam playing it as Ilsa hums. Classic.
Or is it Sleepless in Seattle. Hearing Tom Hanks talk about how special his wife was to an on-air radio therapist. " Well, it was a million tiny little things that, when you added them all up, they meant we were suppose to be together... and I knew it. I knew it the very first time I touched her. It was like coming home... only to no home I'd ever known... I was just taking her hand to help her out of a car and I knew. It was like... magic. " That line always brings tears to my eyes.
But then there is Cary Grant from An Affair to Remember. The Story Sleepless in Seattle was based off of. Handsome playboy Nicky Ferrante and beautiful night club singer Terry McKay have a romance while on a cruise from Europe to New York. Although both are engaged to other people, they decide to meet at the top of the Empire State Building in six months. When an unfortunate accident keeps Terry from the reunion Nicky fears that she has married or does not love him anymore. Will he discover the truth behind her absence and reunite with his one true love? Who wouldn't love Nicky Ferrante? This movie always makes me want a glass of pink Champagne.
And then I always come back to the old stand by. The movie which inspired my blog design. Sabrina. The Story of a Chauffeurs daughter who is in love with the very rich, very spoiled David Larrabee. Invisible to David, Sabrina goes to Paris to learn the Art of French Cuisine. She returns a grown up, sophisticated and beautiful woman and an engaged David notices. Linus the older brother sees that David is about to throw away his engagement and a huge deal for their family and decides he must charm Sabrina himself to keep David off her. But then Sabrina finds herself falling in love with Linus.
So I sit here this Sunday evening and wait for Sabrina and Linus to fall in love and be together in Paris. Isn't it romantic? I say it is.
"Once upon a time, on the north shore of Long Island, not far from New York, there was a very, very large mansion, almost a castle. And on this very large estate lived a small girl. And life was pleasant there and very, very simple. But, then one day, the girl grew up and went beyond the walls of the grounds and found the world. "
What is your go-to romantic movie?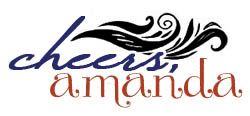 Posted by

cheery disposition
at 9:13 PM
3 comments:

"In the truest sense, freedom cannot be bestowed; it must be achieved." ~Franklin D. Roosevelt
This 4th of July I did something I have never done. Me and my friend Chris jogged, skipped and walked the infamous Peachtree Road Race... and believe me I am feeling it today. It was so much more fun that I thought it was going to be. People where there in costumes, lots of people were holding signs on the sidewalks, and Michael Jackson songs were being blasted for the first two miles of the race. As we walked by the Churches they were out there spraying all the runners with "Holy Water" which I thought was hysterical. Eric and Lauren sat on the sidewalk at 11th street and cheered for us, and then we ended the race at Piedmont Park. It was a lot of fun. After the race we all went to J. Christoper's for a lovely brunch. Then we all went home to shower and rest before the nights Festivities.
That night we all congregated at Lauren's condo and then walked down to the Vortex. After a delicious meal we took Marta to Lenox for the fireworks and they were beautiful. There is something about Lee Greenwood and fireworks that just goes so well together.
So that was my Independence day. Hope you all had a lovely and safe day too.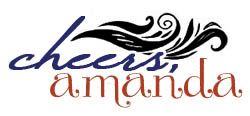 Posted by

cheery disposition
at 8:41 PM
1 comment:

PITTSBURGH! Last week I flew up to Pittsburgh to see the family. I visited with my grandma, cousins, Aunts and Uncles. I got all my Pittsburgh food favorites, my chicken noodle soup, many Italian Hoagies and all the mint Ginger Ale I could drink. Made my way to Kennywood, went to The Meadows Casino (everyday), and celebrated my Aunt Janet's 50th birthday. I even went to BINGO one evening and ended up winning the Jackpot at the end of the night. We went down to the Strip district were I got my Pens gear and checked out the new arena they are building for my boy Sid. All in all a great trip to Pitt. I love that all the people up there are such die-hard Pittsburgh fans. I'm so used to when I see anyone in Atlanta wearing a Steelers or Penguins t-shirt to saying something to them, when I'm back in Pittsburgh I have to remind myself not to say anything. So here are a few pictures from my trip.
This is where I pay homage to the great Franco Harris
They changed the sign on the bar for the occasion
Me and Aunt Janet (birthday girl)
STEELERS BAR
Me and Uncle Walt
Aunt Nancy and Uncle Rick
me and my Mom
my dad and his brothers
Until next time...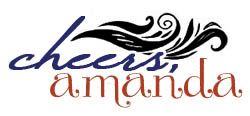 Posted by

cheery disposition
at 8:12 PM
1 comment: